There is a site for bed bug fanatics: The Bed Bug Registry. Four years ago, Maciej Ceglowski suffered from a bad case of bed bugs when he stayed at a San Francisco hotel. From this experience, he founded the Bed Bug Registry. Users can submit bed bug reports and also view outbreaks for major cities. A feature which I liked was registering for alerts.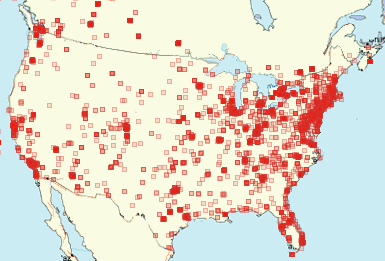 The Bed Bug Registry
There's no system for verifying the reports, so you're on your own at that point.